About Us
Listening to you
Our success is founded on a single premise: listening carefully delivers the best results. Each client has a unique combination of budget, needs, and vision and requires a custom solution; applying a one-size-fits all approach is a waste of everyone's time and money. Instead he begins with an in-depth review of your unique business, then develops a series of recommendations at a variety of price points for you to choose from or revise.
We don't sell equipment – only service
We are an honest and unbiased advocate for the best interests of our clients, who pay only for our time and recommendations. Our clients appreciate that it is they and they alone who determines what to buy, who to buy their equipment from, and who has the best price.
Our proven solutions are effective, practical and affordable. From recommending computer equipment to installing the software… from designing a training program for your employees to testing their retention of the training session… from fully integrating existing systems to clarifying your scope and procedures…. from the onset of your design project through completion … and beyond — Acad can help you save time, money, and unnecessary frustration.
We understand your business
Acad services clients in a variety of fields including medical, legal, accounting, education, industrial, architecture, engineering, and home-based businesses. We provide a thorough and realistic understanding of your company's needs, priorities and concerns.
We know AutoCAD and IT.
We know the unique needs of your business.
We know how your network could and should function.
We know what your staff should know about AutoCAD and IT.
We know how to teach what is needed to be successful.
Best of all, we come to you!
As a mobile AutoCAD, training and IT networking company, we provide the efficiency and convenience of actually coming to your office so that we can provide the essential help, insights and expert training that will empower your company to consistently achieve creative design excellence.
We're all ears
Acad is built on a history of fairness, true understanding, and fully customized solutions. To learn more about how our company can help your company work better, work smarter, and more productively, please contact us to schedule a free, no-obligation Lunch + Learn visit.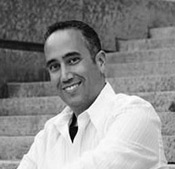 Dustin is a successful entrepreneur with over a decade of IT and CAD expertise to his credit. As the owner of NEKey, he developed a large and diverse portfolio which led to its successful sale in 2010. Clients love his friendly and flexible personality and his willingness to go the extra mile. Acad is his newest venture, employing a tried and true combination of proven experience and a modern, agile approach.
Serving the entire Delaware Valley, including New Jersey, Philadelphia Metro area, and Delaware…
Acad.Us.com makes it easy for you to do your very best.